Golden Triangle Tour 3 Nights 4 Days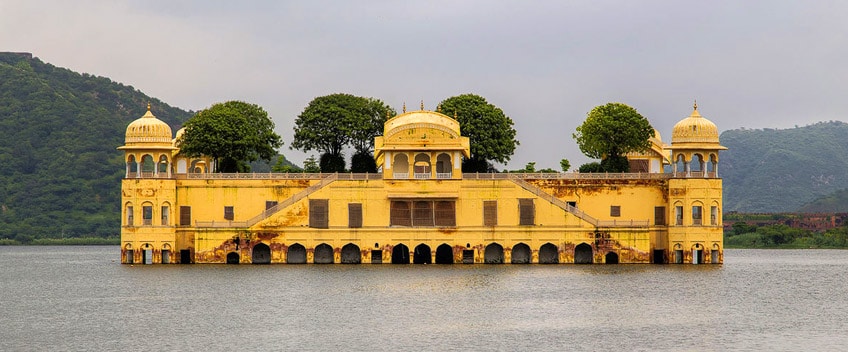 India is exceptionally wealthy in history and culture. This tour package gives visitors a chance to experience this. Essentially, this Golden Triangle Tour 4 Days involve three famous urban areas of India – Delhi, Agra, and Jaipur. These are the urban areas which have an incredible association with numerous extraordinary Emperors and Rulers of this Golden Bird, India. Individuals who pick this tour package  stayed away forever with practically nothing. It is possible that they got the significance of why history matters throughout everyday life or they inevitably get the feeling of investigating.
In Delhi, you will become more acquainted with why the rulers from all around the globe needed to attack India. In Agra, you will become more acquainted with why this nation holds a presumed spot in the rundown of each meandering personality. What's more, in Jaipur, you will become acquainted with why this nation is likewise called as Incredible India. Experience the superb adventure in India, the tour will respond to every one of your inquiries alongside these.
Itinerary of Golden Triangle Tour 3 Nights 4 Days
Day 01 -
Arrive at Delhi - Head to Jaipur
After arrival  in Delhi, our agent will meet you and take you to the hotel and relax sometime. Drive through the fantastic streets of Rashtrapathi Bhavan, India Gate and relish the Central Delhi's magnificence. Visit Humayun's Tomb and Qutub Minar pursued by an adventure to the Pink City-Jaipur. Reach Jaipur and check-in to the hotel, an overnight stay here. Delhi and Jaipur are two of the most clamoring regions of the movement in India, which are loaded down with astounding shopping, tasty cooking styles and magnificent history.
Get a splendid breakfast in the hotel and head towards investigating this skilled Pink city. After the magnificent visit to the fabulous Amer Fort constructed by sixteenth century Rajput Emperor Maharaja Mansingh, the fortress is a voyager's pleasure. Visit the Kali sanctuary, which is a serious compositional wonder. Have some good times around the busy lanes of Jaipur and furthermore visit the memorable landmarks Hawa Mahal, Jantar Mantar and the fantastic old city castle. The night visit is finished with a town investigation of Choki Dhani-an ethnic town resort (discretionary). Watch the Rajasthani neighborhood people perform for the provincial tunes and stay in the rich legacy. Enjoy a pleasant camel, bullock truck and steed ride here. Stay overnight at the hotel.
Day 3 -
From Jaipur to Agra
Drive to the place that is known for Taj Mahal, Agra after an amazing breakfast in the hotel and visit the Jama Masjid, Jodha's Palace and Birbal's Palace during the travel. Reach the city and enter-into the hotel, have a loosening up time and head to Taj Mahal-one of the marvels of the world applauded for its architecture.Visit the other known landmarks in Agra to get a vibe of bygone eras.
Visit Taj Mahal toward the beginning of the day and subsequent to visiting Agra Fort, Pearl Mosque and Halls of Public and Private Audience. Checkout from Agra hotel, later move back to the Delhi airplane terminal for excursion finish.
This Golden Triangle Tour 4 Days is customized as per your travel necessities and bound to give some everlasting recollections and brilliant kind of the memorable grounds!