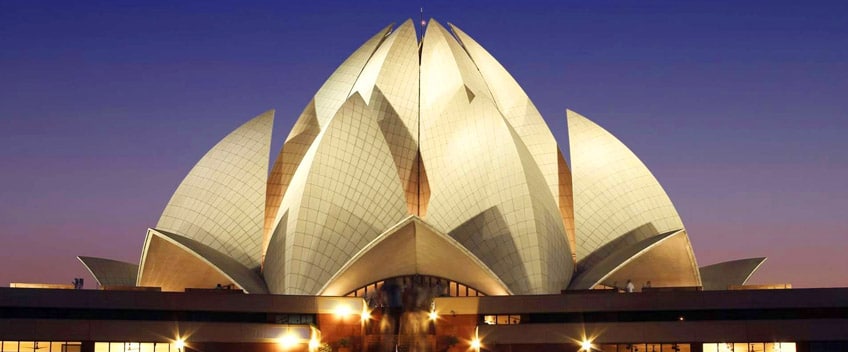 Delhi is situated in the centre of India. For hundreds of years, it has the political city for rulers who came to India from various corners of the world. Today it has totally changed into a metro city and is a stunning mix of development, and yet it has not lost the bit of its radiant past. From shopping, touring to pamper yourself with multi-cuisine food, Delhi has everything to offer its traveller. The India Gate, Jama Masjid, Akshardham Temple, the Lotus Temple, the Red Fort, Qutub Minar is the absolute most fascinating authentic landmarks which ought to be visited. Through the by lanes of Chandni Chowk to the opulent tasteful shopping centres of Saket to the prevalent eating joints of Hauz Khas Village, you can find the totally different world. Delhi is the most available city and the Indira Gandhi International Airport is all around associated with various national and worldwide destinations. On arriving in Delhi, our agent will meet you at the pre-chosen place. 
Itinerary of Same Day Delhi Tour
09:00 AM -
Visit to Rajghat, Jama Masjid, and others
Our delegate will take you around the city to visit Rajghat that is Mahatma Gandhi's memorial, Jama Masjid Mahatma Gandhi's remembrance, the greatest mosque in India, Jama Masjid, Qutab Minar, Humayun's Tomb, Red Fort, Jantar Mantar. There will be more attractions to come.
You can appreciate the best local food or you will be taken to a luxurious eatery, where you can appreciate the multi-food. You will get the best North Indian and Mughlai food here. After a break, you can continue your Delhi Same day visit.
You can drive down through Parliament House, Rashtrapathi Bhavan, India Gate, Teen Murti Bhawan, Indira Gandhi Memorial, Gandhi Smriti, and Purana Quila. You can appreciate sound and light show in Purana Quila which begins at 19.00PM which is absolutely discretionary.
18.30 PM -
Places to Delhi Culture
You can appreciate the prominent Connaught Place, Chandni Chowk bazaar where you can appreciate the old Delhi culture which is unrivaled. Different spots you can visit in Delhi are Lotus Temple, Akshardham Temple, yet it totally relies upon the time left.
The Same Day Delhi Tour will demonstrate genuine India, its way of life and their conventions. For travelers who come to India just because, this visit ought to be incorporated into their agenda to make it a superb excursion.