Golden Triangle Tour With Rajasthan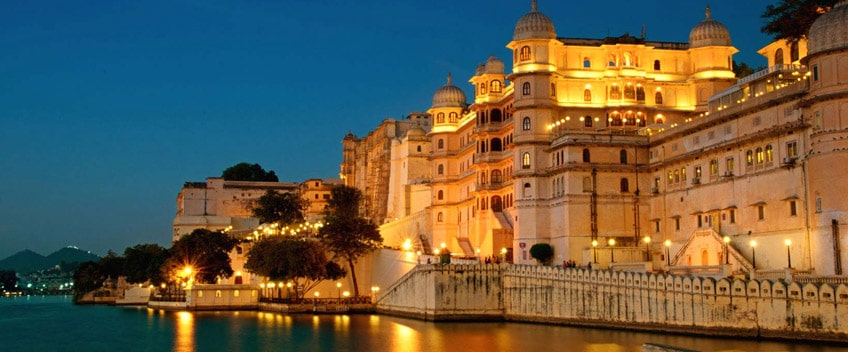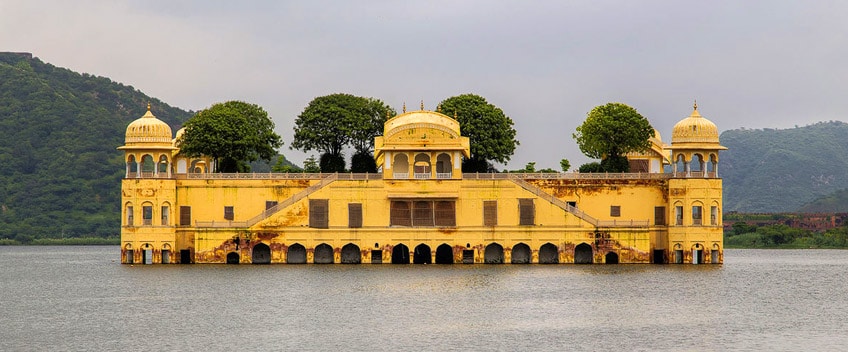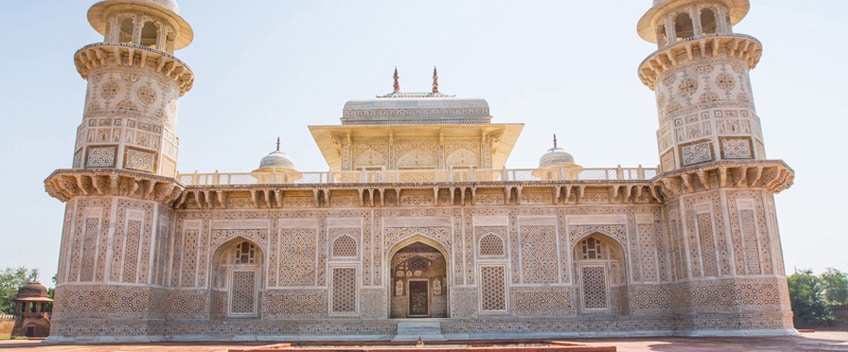 We want to fulfill your great travel need and make you feel a bundle of joy during your vacation. In this ultimate Rajasthan Tour, we will take you through the glorious urban communities of Rajasthan, for example, Lake City Udaipur also called the Venice of North India, Jodhpur, the sun city, compositional wonder; Bikaner and its Junagarh Fort and last yet not minimal Heart of Rajasthan; Jaipur the Pink City.
The trip will also take you from the adventure of Thar Desert to the peaceful pools of Udaipur which will end up being an exceptional piece of your life and pride for us.
Itinerary of Golden Triangle Tour With Rajasthan
Your most anticipated arrival in Udaipur airplane terminal will be accompanied and invited by the agent of us. You will be then moved to your hotel. Late night, you will be taken to Lake Pichola for a pontoon ride where you will feel lost yourself in a pixie world. Overnight stay in Udaipur.
Day 2 -
Udaipur Sightseeing (Full Day)
Next morning in the Udaipur will begin with renowned Saheliyon ki Bari, City Palace and its Museum and all different well-known attractions. After a heavenly lunch in the best area of Udaipur. The evening is free to take a walk to local markets or stay in your room. Later, the night will be about getting ready for delicious food in one of the best food joints. Night stay in Udaipur.
Day 3 -
Travel and discover Jodhpur (318 km)
Next morning you will begin your day with a visit to Jodhpur. While in transit to Jodhpur Ranakpur is the stupendous wonder to be visited. After taking lunch, continue your trip from Ranakpur and you will be shipped to Jodhpur pursued by night stay.
Day 4 -
Explore Jodhpur (285 Km)
Next morning will start with breakfast after which you will continue for Meherangarh Fort and Jaswant Thada landmarks which are the living case of superb past of Rajasthan. Later at night, you will be shipped to Jaisalmer pursued by night stay.
Day 5 -
Continue Exploring Jaisalmer (Full Day)
The following morning your journey will start for the hypnotizing strongholds of Jaisalmer including the world popular, Sonar Quila.
Journey in the desert on a camel is another purpose of fascination among vacationer to feel the everyday life of Thar Desert. The Sonar Fort and different other entrancing Havelis of landowners will make you feel the eminence of that period lived once at its top. Overnight stay.
Day 6 -
Travel and discover Bikaner (329 Km)
One more morning will start with breakfast and after that visit the grand city of Royal Rajasthan "Bikaner". The city has once delivered extraordinary warriors who lived and died in battle to save the respectability and gravity of their Empire. Junagarh Fort was at one time the powerpoint of Rajputana rulers who battled incredible wars and still lives alive ever. Whole day and night will be devoted to the visit of fortresses and royal residences of Bikaner pursued by an overnight stay.
Day 7 -
Travel and discover Jaipur (342 Km)
In the early hours you will leave for Jaipur after breakfast. After a quick voyage, you will be dropped to your hotel for lunch and later at night, you will be taken for a speedy inclusion to Statue Circle. Night stay in Jaipur.
Day 8 -
Explore Jaipur and travel to Agra (241 Km)
The following morning in Pink city, the morning will start with the voyage through Amber Fort with Elephant Ride. Subsequently, next goal will be Hawa Mahal situated in the core of the city and following this landmark like City Jantar Mantar and in transit of coming back to your hotel you can appreciate shopping from Johri Bazaar and connecting market for choice shopping of Jaipuri Razai and Kundan-Meena adornments. Later at night, you will be shipped to Agra pursued by Night stay.
Day 9 -
Explore Agra and travel to Delhi (200 Km)
Agra will wake you up with the staggering sound of namaz close and around from lovely Taj Mahal. A voyage through Agra will begin with the visit of Taj Mahal, Red Fort, Moti Masjid and Dargah. After visiting these compositional wonders, later you will be moved to Delhi pursued by night stay.
Day 10 -
Explore Delhi (Full Day)
The extremely next morning in Delhi will begin with a morning meal and after that, you will begin your visit for discovering  the verifiable landmarks of Delhi having a place in the Mughal period, which will help you to remember that brilliant time of which these landmarks are the live observer. Renowned vacationer focuses like Laal Quila, Lotus Temple, India Gate, Humayun Tomb and numerous different focuses.
All focuses will be secured after a long travel day to the landmarks. Night stay in Delhi.
Your last day will end with your transportation to the air plane terminal to board on the flight and return to your home.
The trip gives you an opportunity to experience many fascinating colors during your journey to Rajasthan and learn many things about the history, culture, traditions, and the artworks of the state. The above itinerary is just an overview and you can customize accordingly to satisfy your needs. We will not leave any single stone to make your journey a wonderful time of your life.